As a small family business, we ensure close collaboration between every employee, ensuring everyone has a voice and that no one is left behind.
We are based in North Warwickshire and have our own factory, where we manufacture quality and affordable merchandise – the sort of items that are hard, if not impossible, to find on the high street or in major chains. These include tutus, skirts, printed T-shirts, embroidered blankets and scarves, customised baby-grows, dog clothing, beds, and nappy cakes.
We also supply the following:
Haberdashery
Fabrics
Hosiery
Accessories
Fancy dress
FACTS ABOUT HONEY B'S
Director: Margaret McFerran
Established in 2004
Based in North Warwickshire
Services: Manufacture and retail of dance clothes
No. of employees: 5 as well as Margaret and her husband
One of the characteristics that most defines us as a company is our continued commitment to improvement
How the journey began Honey B's began in 2003, when I decided I wanted to start my own business on a part-time basis. Initially, I used my spare bedroom as both an office and a warehouse. I would come home from my full-time work and print off orders, pack them and dispatch them. My husband would take me to the local post office late in the afternoon so that orders arrived with customers as soon as possible.
The orders continued to grow: 10 a day soon became 20 a day, 20 became 30, and so on. The workload became too much for me alone, so
my eldest son began to help. The success continued to mount until the recession of 2008, when my suppliers
raised costs significantly. From then it became clear: I had to start manufacturing myself.
More and more, our home began to resemble a workshop, and so we decided to rent out a unit nearby. Within 12 months, we had to move to larger premises and my sons were working for the business full-time. With this move also came the purchase of better, more efficient machinery.
Continual self-evaluation and improvement
One of the characteristics that most defines us as a company is our continued commitment to
improvement. Our daily meetings ensure that everyone shares the same vision and that all voices are heard. We are also always on the lookout for new design equipment to improve the scale and speed of our production.
Alongside this, we believe strongly in working more intelligently and in thinking up new ways of doing things. Having a multi skilled workforce – always developing and honing skills in all areas – is also important to us.
Only in this way can we react to the changing conditions of the market as time moves on.
To keep us on track, we have weekly targets and ensure at all times that we are meeting customer expectations. Indeed, high customer satisfaction
is at the very heart of all that we do.
For example, every year we choose a dance school to make tutus and accessories for, free of charge.
Ultimately, to be successful, we need to understand the needs and wants of our customers, and to supply them in such a way that we exceed their
expectations and make them happy.
This commitment, however, is just one aspect of our ethos.
We believe, as a company, that people are the main concern. For this reason, we look closely at our behaviour and attitudes, ensuring that we treat
people in the way we ourselves would like to be treated. We also have a strong focus on health and safety in all areas of the business – far beyond
the minimum standards expected of all companies.
While many of these regulations have solid ethical reasons, they are not always drafted with small businesses – which often don't have the resources to stay on top of compliance – in mind.
We are especially proud of flying the flag for British manufacturing. Our goal is to play a role in putting the "great" into "Great British manufacturing". This goes beyond just words – all of our fabric is sourced in the UK, our flare-free tutu netting is manufactured in England and we are members of the British Crafters Guild. Furthermore, every one of our products is manufactured in our north Warwickshire factory.
Difficulties in the sector
Moving forward, there are challenges to bear in mind – one of them being Brexit, or, more specifically, the uncertainty surrounding it, which causes troubles not just for a company like ours but across the sector. It's difficult to say exactly how this will impact us, but that's the point: in business, long-term decisions need to assume a degree of long-term stability, and we are denied this by the length of time Brexit is taking.
More generally speaking, the political climate is becoming increasingly unfavourable for us – especially as a small business. An ever-increasing number of regulations means more and more of our time is spent on compliance rather than improving the business.
Another challenge for us is the competition we face from high street stores. Many believe that online retail is winning at the expense of high street stores. This, however, is a simplistic picture – we face tough competition from high street retailers such as Poundland, Primark and supermarkets.
Indeed, over the Christmas period, our sales take a massive hit. Furthermore, high street retailers don't have to worry as much about the fragility of the mail system, where items go lost or undergo long delays.
Nevertheless, as we approach the future, I remain confident that our business will continue its already
miraculous journey from a part-time household operation to having its own premises and full-time staff. We will continue to hold high the flag of British manufacturing, whatever challenges come our way.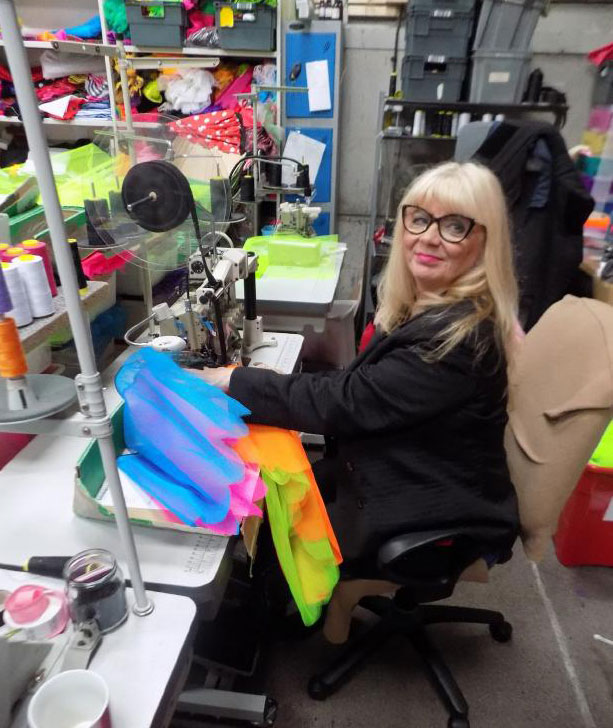 We look closely at our behaviour and attitudes,
ensuring that we treat people in the way we
ourselves would like to be treated

Learn more about The Parliamentary Review and how we are associated. Read more >>
Meet the Team behind Neon Tutu Party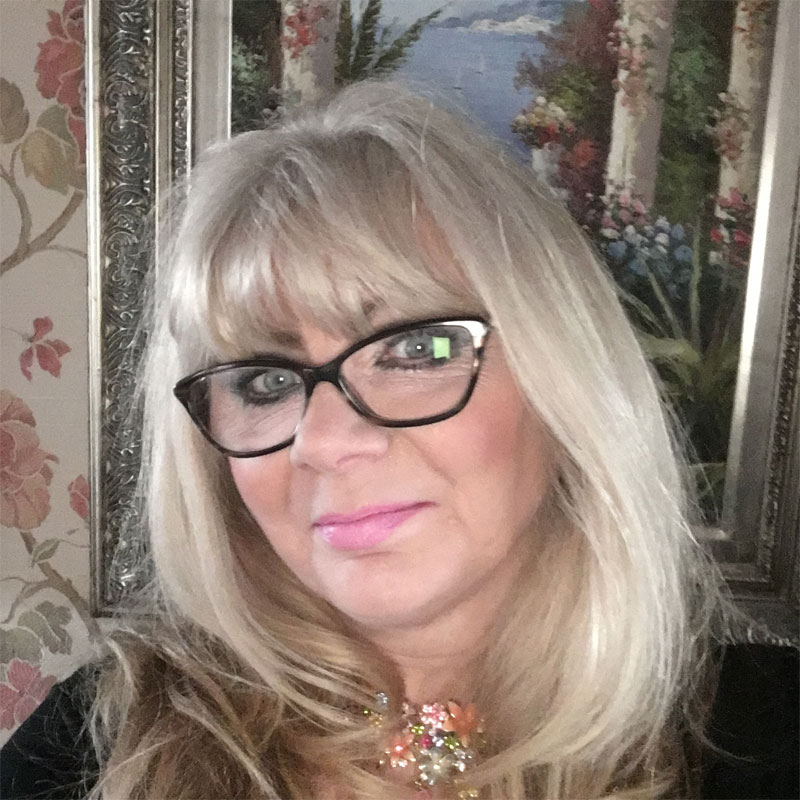 Margaret
Business Owner
Ensuring the smooth running of the factory, business development, continuous improvement, production, processes, creating designs and updating the website.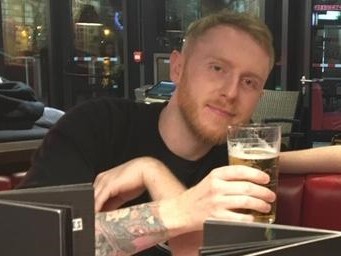 Ben
Office Manager
Duties:  Ensuring the day to day management of the office, ordering supplies, managing post, packing and dispatch. Great at making breakfast and keeping everyone's spirits high
---
Experience:  A qualified carpenter, a major player of the business having 20  years experience in the day to day running of it, managing, and implementing processes
---
What he gets up to outside of work:  Attending gigs, decorating his house, chilling watching TV and XBOX player.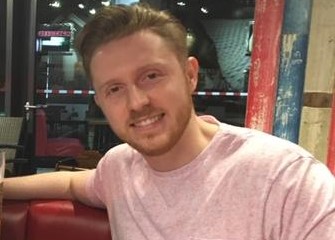 Jaimin
Cutting Shop Manager
Duties: Ensure the day to day management of the cutting shop, ordering fabrics, quality control, managing staff rotas,  organising invoices, taking stock of deliveries. Great tea maker and keeping up the spirits of the troupes.
---
Experience: 17 years experience in the day to day running of the business, manufacturing, and implementing processes in the cutting shop
---
What he gets up to outside of work:  Gym, fitness, spending time with mates, spending time with of course his girlfriend.